Do You Hate Networking?
12.15.16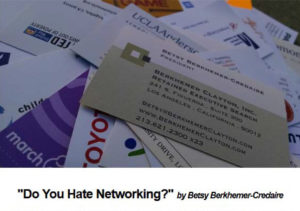 That is the lament so often heard from many who would rather climb down a chimney than "work the room."  To help you get in the spirit, here are ten tips I use myself – and just in time – because December is the "Best Networking Time of the Year!"…
To read the entire 2016 Berkhemer – Clayton, Inc. Newsletter – No. 4, click here.