Ben Lambert
Senior Vice President and Head of Higher Education, Nonprofit, & Healthcare Practice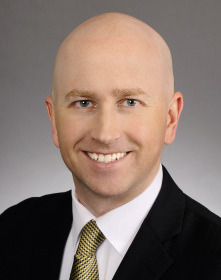 Ben is an experienced executive search consultant with a successful track record in evaluating and recruiting exceptional management talent, with a special focus on nonprofit, higher education, and healthcare clients. He views the search process as a true partnership between client and search consultant and has built lasting relationships with clients and candidates that extend well beyond the search.
Ben honed his ability to work with different cultures early in his career when he lived and taught English for two years in Nagoya, Japan. After returning to his home state of Maine, Ben moved to California and joined the retained executive search firm of Gary Kaplan & Associates in Pasadena, where for over 12 years he served in several roles with increasing responsibility. During his career, he has conducted executive and senior-level searches across a diverse spectrum of functional areas, including executive leadership, finance and accounting, communications, marketing, fundraising, programs, operations, human resources, and board-building.
Ben serves as a volunteer board member, treasurer and chair of fundraising & communications strategic planning committee for The Francisco Homes, a Los Angeles-based nonprofit organization that offers hope and multi-faceted, holistic support to formerly incarcerated individuals aspiring to re-integrate back into the community.
He earned his Bachelor of Arts degree in Political Science and East Asian Studies from Eckerd College in Saint Petersburg, Florida. He has also completed his coursework towards a Master of Architecture degree from the California State Polytechnic University in Pomona.
Email Ben: ben@berkhemerclayton.com
Follow & Connect with Ben: